These eco-tourism stocks are on the rise
November 21, 2023 Nov 21, 2023, 5:09 pm EST November 21, 2023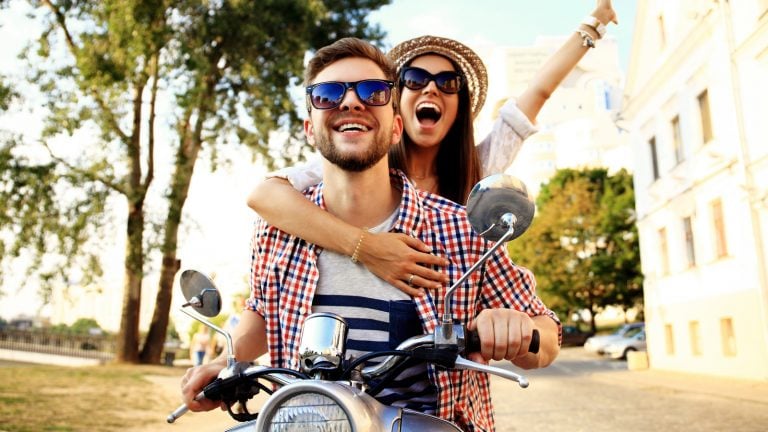 Source: OPOLJA / Shutterstock.com
The buzz around buying eco-tourism stocks grows louder as the world increasingly leans toward sustainable travel. Travelers today are more conscious of their environmental footprint, propelling the ecotourism industry into a significant surge. Moreover, it isn't just a fleeting interest; Precedence Research estimates that the global eco-tourism market, valued at $195.9 billion in 2022, is projected to soar to about $656.19 billion by 2032.
Unlike mass tourism, ecotourism is about responsible travel to natural areas, strongly focusing on conservation and community support. It effectively balances environmental priorities with the needs of local communities, advocating for sustainable practices. For savvy investors, eco-tourism stocks represent a golden opportunity to be part of an industry that not only promises returns but also respects and preserves our planet.
Expedia Group (EXPE)

Source: VDB Photos / Shutterstock.com
Expedia Group (NASDAQ:EXPE) is a leading online travel platform offering its users an array of travel options. The platform simplifies travel planning and connects customers with diverse global travel products. It recently posted its third quarter results, which blew past analyst expectations with considerable aplomb. Its non-GAAP EPS of $5.41 surpassed forecasts by 41 cents. Moreover, its sales of a whopping $3.93 billion represented a healthy 8.6% increase year-over-year, beating estimates by $70 million. Additionally, Expedia announced a new $5 billion share repurchase authorization, with lodging gross bookings hitting a record high of $18.5 billion for the quarter, representing an 8% bump from 2022.
Expedia Group demonstrates its commitment to eco-tourism through various initiatives. The company aims to achieve carbon neutrality since 2017 for Net Zero emissions by 2040, indicative of its commitment to environmental sustainability. The platform's sustainability metrics include flight carbon emissions, hotel eco-certifications and practical tools promoting eco-friendly travel. Hence, it's arguably one of the best ways to the fast-evolving eco-tourism market.
Airbnb (ABNB)

Source: AlesiaKan / Shutterstock.com
Airbnb (NASDAQ:ABNB) is a distinguished entity in the hospitality sphere, delivering incredible homestay and travel experiences and boasting a tangible global presence. It has been an exceptional performer over the years, delivering yet another encouraging quarterly report. Its third quarter earnings comfortably surpassed expectations with a GAAP EPS of $6.63, beating estimates by $4.53. Moreover, it posted a robust 129% net income margin and a 47% adjusted net income margin, with sales rising to a whopping $3.4 billion, an 18.1% increase year-over-year, with a $1.8 billion adjusted EBITDA reflecting a 26% bump from the third quarter last year. Airbnb generated $1.3 billion in net cash from operations and free cash flow, with a record $4.2 billion over the past 12 months.
Furthermore, Airbnb's commitment to ecotourism is evident through various initiatives. The company aims to operate as a net zero entity by 2030, and many Airbnb hosts globally adopt green practices, contributing to a lower environmental impact than traditional accommodations. Airbnb offers eco-minded experiences and unique, nature-immersive homes in line with the essence of green travel. Additionally, with the Office of Healthy Tourism, Airbnb fosters authentic, local and sustainable tourism, catering to a growing number of eco-conscious travelers.
Marriott International (MAR)

Source: DELBO ANDREA / Shutterstock
Marriott International (NASDAQ:MAR) has efficiently navigated the post-pandemic headwinds, emerging as a victor in its niche. Impeccable earnings and a bullish sentiment among analysts mark its powerful financial presence. It recently released its third quarter results, where its EPS of $2.11 beat by one cent, while its sales of $5.93 billion increased 11.7% year-over-year to $5.93 billion, beating estimates by $60 million. Additionally, Marriott delivered its fourth consecutive beat across both lines in the past four quarters.
Furthermore, the hospitality giant has actively engaged in ecotourism and sustainability efforts, guided by its 2025 Sustainability and Social Impact Goals. Aiming for net-zero emissions by 2050, Marriott's environmental strategies include setting science-based emissions targets, transitioning to eco-friendly bath products and installing electric vehicle chargers. These initiatives demonstrate Marriott's commitment to reducing its environmental impact and promoting sustainable tourism practices on a global scale.
On the date of publication, Muslim Farooque did not have (either directly or indirectly) any positions in the securities mentioned in this article. The opinions expressed in this article are those of the writer, subject to the InvestorPlace.com Publishing Guidelines.
Muslim Farooque is a keen investor and an optimist at heart. A life-long gamer and tech enthusiast, he has a particular affinity for analyzing technology stocks. Muslim holds a bachelor's of science degree in applied accounting from Oxford Brookes University.