Hyundai is giving us a look at what the future of EV production looks like
November 21, 2023 Nov 21, 2023, 3:39 pm EST November 21, 2023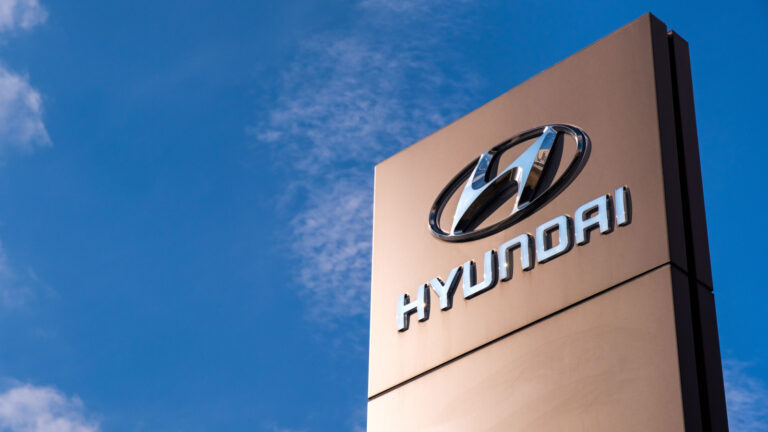 Source: shutterstock.com/AntonovVitalii
One of South Korea's top automakers just showed the world what the future of electric vehicle (EV) manufacturing will look like. Hyundai Motor Company (OTCMKTS:HYMTF) recently announced the opening of Innovation Center Singapore (HMGICS), its latest production facility. This "smart urban mobility hub" isn't just another factory, though. It is powered by artificial intelligence (AI), with the vehicles assembled by robots. This new venture isn't just allowing Hyundai to get more EVs onto the road, though. The HMGICS will further enable customers to design their own custom vehicles for the robots to build. This development has been excellent for HYMTF stock so far, sending shares up as soon as markets opened today.
As far as automakers go, Hyundai doesn't often receive the type of press coverage that its rivals do. But investors shouldn't discount it, especially now that it offers exposure to both the EV and AI markets. This company is likely going to set a new standard for the industry.
HYMTF Stock Is a Double-Edged Sword
Despite some volatility over the past two quarters, HYMTF has proven that it can't be kept down. While other EV stocks have struggled against unfriendly market conditions, Hyundai has demonstrated slow, consistent progress with gains of 40% year-to-date (YTD).
News of the new production hub has sent shares rising this morning. As of this writing, HYMTF stock is up 2.5% and isn't showing signs of slowing down. Given the enthusiasm for both AI and EVs, this isn't surprising at all. The AI revolution has transformed many markets this year, and EV production is no different. If things go well at Hyundai's new hub, the company will likely double down on robotic production and other automakers will follow.
Hyundai is typically viewed as a mid-range vehicle producer, not a robotics innovator. But with the recent hub launch, that may be about to change. The exposure to two lucrative markets, especially those located in Asia, make HYMTF stock a double-edged sword that can benefit in 2024 as both industries continue to grow. However, some experts have recognized its potential in the field of automation technology. As InvestorPlace contributor Omor Ibne Ehsan reports:

"Hyundai has provided stellar growth numbers this year, with Q1 sales up 13% and operating profit margin more than doubling. The key drivers? Strong SUV and luxury Genesis vehicle sales, along with rising EV volumes. Again, this [is] not really a direct robotics play, but as EVs become more autonomous, I feel like Hyundai deserves a spot in this article. Plus, the stock provides some appealing exposure to both EV and AI macro trends."
In a time when EV demand is shrinking, Hyundai has found ways to keep sales elevated and remain ahead of competitors. Now it is showing investors that it is focused on ushering in the future of EV manufacturing.
What Comes Next
It will be interesting to see how will this venture goes for Hyundai. But there's no reason to suspect it won't go well, especially as the new facility can crank out up to 30,000 EVs per year. Motivated buyers will likely embrace the opportunity to customize their own EVs. Hyundai's new means of production is also likely to elevate it in the eyes of Wall Street, which will recognize its potential as both an EV and AI winner. All signs point toward a fast-approaching future in which HYMTF stock could easily be a breakout sensation in 2024.
On the date of publication, Samuel O'Brient did not have (either directly or indirectly) any positions in the securities mentioned in this article. The opinions expressed in this article are those of the writer, subject to the InvestorPlace.com Publishing Guidelines.
Samuel O'Brient has been covering financial markets and analyzing economic policy for three-plus years. His areas of expertise involve electric vehicle (EV) stocks, green energy and NFTs. O'Brient loves helping everyone understand the complexities of economics. He is ranked in the top 15% of stock pickers on TipRanks.