It's a case of buy the rumor, sell the news
November 21, 2023 Nov 21, 2023, 3:30 pm EST November 21, 2023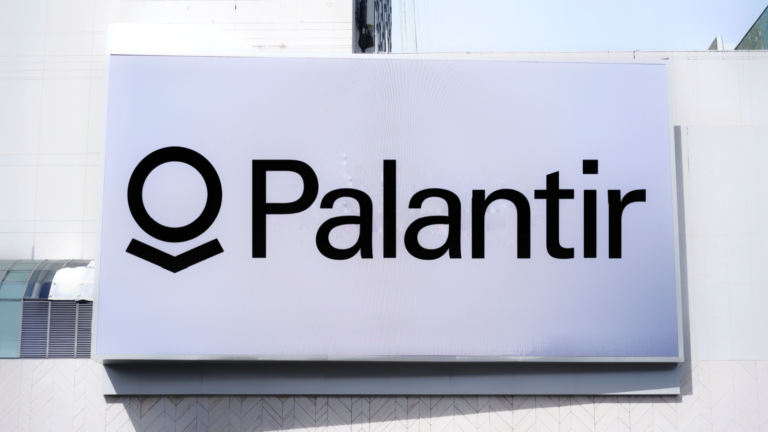 Source: Poetra.RH / Shutterstock.com
Despite announcing a major contract following weeks of speculation, big data analytics specialist Palantir (NYSE:PLTR) is suffering a conspicuous decline in the charts on Tuesday. Broadly speaking, the agreement between the technology firm and the U.K.'s National Health Service (NHS) should help overhaul the British healthcare system. Nevertheless, investors seem to be disappointed with the value of the deal, sending PLTR stock lower as a result.
According to Seeking Alpha, the NHS says it will deliver new software to the table beginning next spring to facilitate better care for "millions of patients." This directive will involve cutting down on patient waiting lists and lessening hospital discharge delays. Known as the Federated Data Platform, the new tool "will bring together information that is held separately in various NHS systems to increase efficiency."
Further, the platform will focus on "five key priorities" from the NHS: Elective recovery, coordinating care, vaccination and immunization, population health management and supply-chain management. Running for a seven-year term, the contract commands a value of approximately 330 million pounds (or roughly $413.87 million).
However, that figure didn't please market observers, sending PLTR stock crashing down. Specifically, William Blair analysts led by Louie DiPalma believe that the NHS website previously indicated a total contract value of 480 million pounds over seven years.
Options Traders Have Their Say Regarding PLTR Stock
To clarify, DiPalma emphasized that the NHS contract's total value may still be 480 million pounds when including options. Still, William Blair gives PLTR stock an "underperform" rating. Per TipRanks, the research group does not appear to have issued a price target.
To be sure, Palantir framed the contract award as a broader win for artificial intelligence (AI) imbued software development. "This award is the culmination of 20 years of developing software that enables complex, sensitive data to be integrated in a way that protects security, respects privacy and puts the customer in full control," said CEO Alex Karp.
Palantir has also enjoyed a series of positive news. In particular, Barron's points out that the company won a $463 million contract to deliver technology to the U.S. Special Operations Command. Further, Wedbush analyst Dan Ives has heaped praise on PLTR stock, labeling the underlying enterprise as "The Messi of AI," referencing soccer icon Lionel Messi.
Still, options traders have viewed the heightened spotlight around Palantir as a buy-the-rumor, sell-the-news opportunity. Conspicuously, Fintel's options flow screener — which exclusively filters for big block transactions likely made by institutions — shows a large volume of bearish trades on Tuesday.
Given the ebb and flow of the market, the interest in pessimistic trades isn't surprising. Since the start of the year, PLTR stock gained more than 210%. This remarkable print suggests a rotation toward the bearish camp might make more sense, especially following the less-than-expected contract value.
Why It Matters
While PLTR stock might be one of the top outperformers of the year so far, analysts have a mixed view. Currently, the consensus rating for PLTR stock sits as a hold rating. This assessment breaks down as four buys, five holds and five sells. Overall, the average price target for shares comes in at $15, implying almost 25% downside risk.
On the date of publication, Josh Enomoto did not hold (either directly or indirectly) any positions in the securities mentioned in this article. The opinions expressed in this article are those of the writer, subject to the InvestorPlace.com Publishing Guidelines.
A former senior business analyst for Sony Electronics, Josh Enomoto has helped broker major contracts with Fortune Global 500 companies. Over the past several years, he has delivered unique, critical insights for the investment markets, as well as various other industries including legal, construction management, and healthcare. Tweet him at @EnomotoMedia.